BEST SELLER
The Countess Collection
This Halloween season, embrace the darkness with an irresistible bath bomb and candle collection inspired by the iconic vampire, The Countess.
Transform your ring candle into a luxury jewelry box
This dark rose coffin candle is as eternal as The Countess herself and becomes the perfect resting place for your new ring collection. After the wax burns down, this candle jar is designed to turn into an elegant jewelry box with a velvet ring holder insert included with every order.
Invigorate your senses with the ultimate Coffin bath bomb
Our mesmerizing ring bath bomb turns an ordinary bath into an extraordinary ritual. Drop your coffin bath bomb in the water and emerge renewed with bold, yet feminine notes of Red Currant, Orange blossom and rose. You'll be rewarded with a drop-dead gorgeous rose-inspired ring.
THE JEWELRY
10 Dark Rose Rings
This ring collection consists of 10 custom designs inspired by the dark roses The Countess used to mark her unsuspecting victims.
Enigmatic as the night, this collection is plated in 18k black gold and is set with a combination of crystals in Blue Shade, Sapphire, and two-tone Stormy Blue to set a dangerous mood.

Which ring do you hope to unveil from within your bath bomb and candle?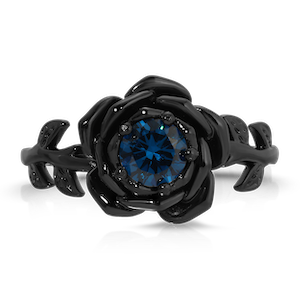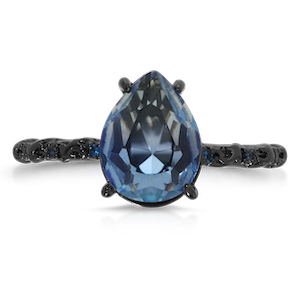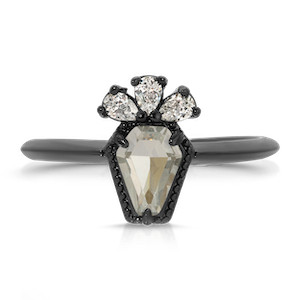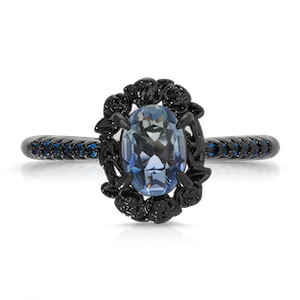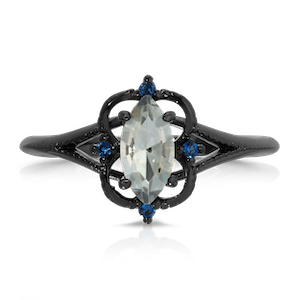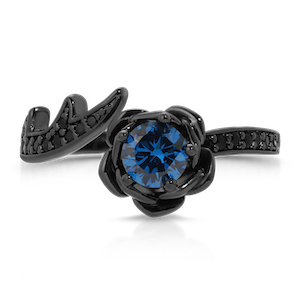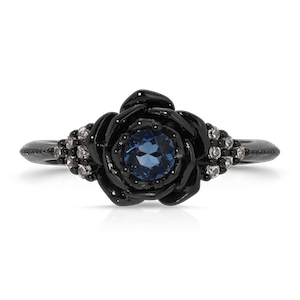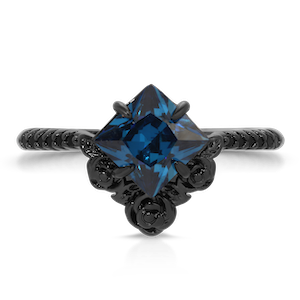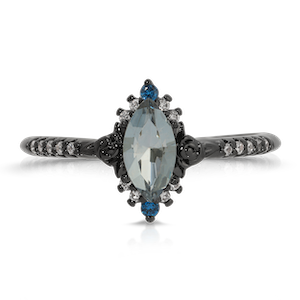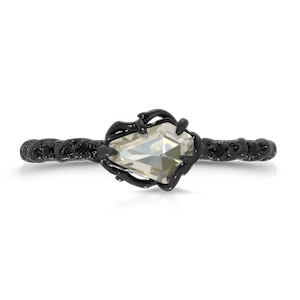 I love that I get a ring, a jewelry box, and a candle all in one! I hope Fragrant Jewels comes out with another one like this.
I'm so glad I ordered several of these… the bomb turned my bath an incredible deep blue purple, and I absolutely loved the ring at the end! Definitely feeling the dark elegance of Spooky Season and beyond!
I love this so much omg. The bath bomb smells so amazing and the ring I got in it is dazzling! 
I absolutely loved this bath bomb! It was so fun to watch the colors as it dissolved, plus its scent was just perfect! Would definitely recommend. :)
OUR PROMISE
Not sure you like surprises? Don't know your ring size? Whatever is holding you back, we're here to put your mind at ease! We're so sure you'll fall in love with Fragrant Jewels, your first order is 100% protected. If you don't have an amazing first experience or your ring doesn't fit, we'll fix it. Refund it. Whatever it takes. Just reach out to our Customer Care Team. We're here for you!